There are lots of people who can help you sell your home, but you don't want just anyone. There are certain things, like experience, that can really set REALTORS® apart. Before you hire a REALTOR®, review these 6 Reasons why hiring the right REALTOR® matters.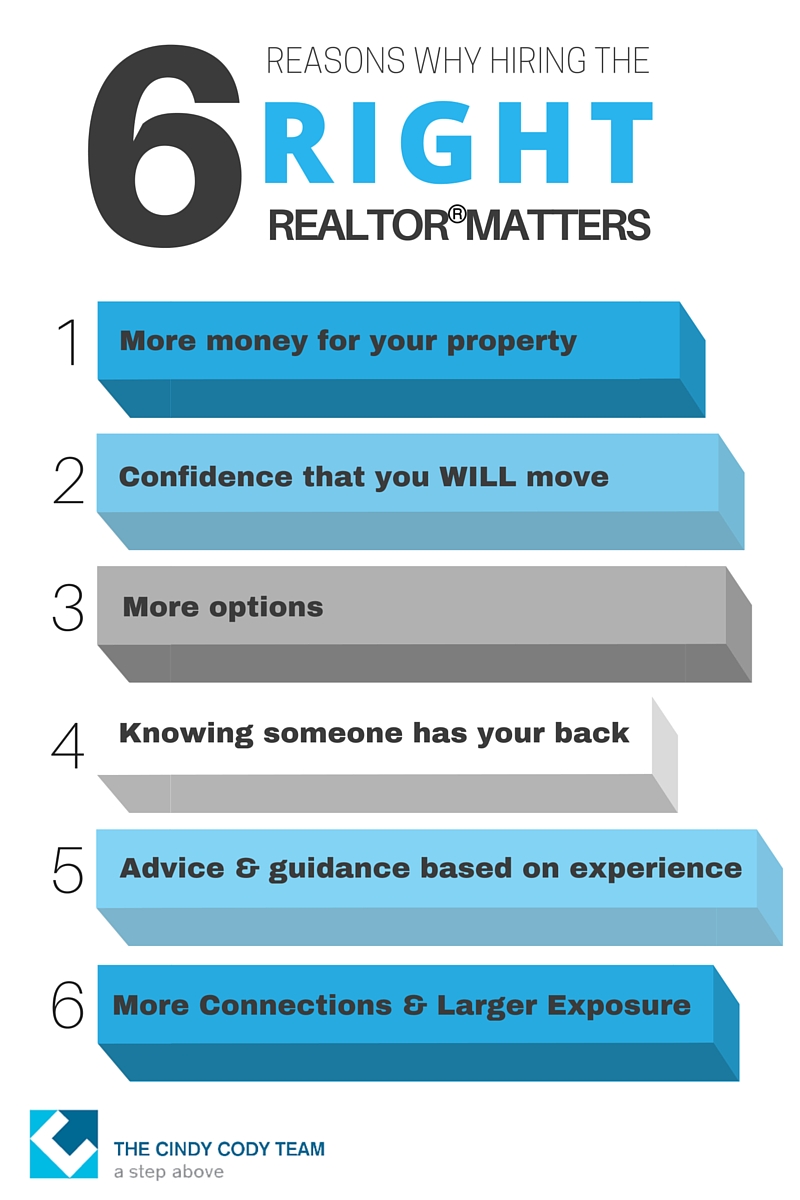 More of why hiring the right REALTOR® matters
1. More money for your property
The RIGHT REALTOR® knows what works and when prime selling time is to achieve the most money.
2. Confidence that you WILL move
The whole point of listing your home is so you can sell it and move. With the right experience and strategies, the RIGHT REALTOR® will give you peace of mind.
3. More Options
The right REALTOR® has years of experience negotiating. Getting you want you want, such as your ideal closing date, sets the right REALTOR® apart.
4. Knowing someone has your back
It's important that you are at ease in the selling process. Understanding that your REALTOR® has your best interests in mind will give you the assurance you need through this life-changing process.
5. Advice & guidance based on experience
The RIGHT REALTOR® is part of your team. Providing advice and guidance to help you make smart decisions is a valuable asset and the key to the best result.
6. More Connections & Gain Larger Property exposure
As a seller, you want a REALTOR® with a large network of buyers, locally and out of town. The right one for you is someone who can bring serious buyers through your front door.