Hosting the best holiday party ever requires careful planning and attention to detail to ensure your guests have a memorable and enjoyable time. Here's a step-by-step guide to help you create a fantastic holiday party, plus a list of unique holiday party themes to inspire your next event.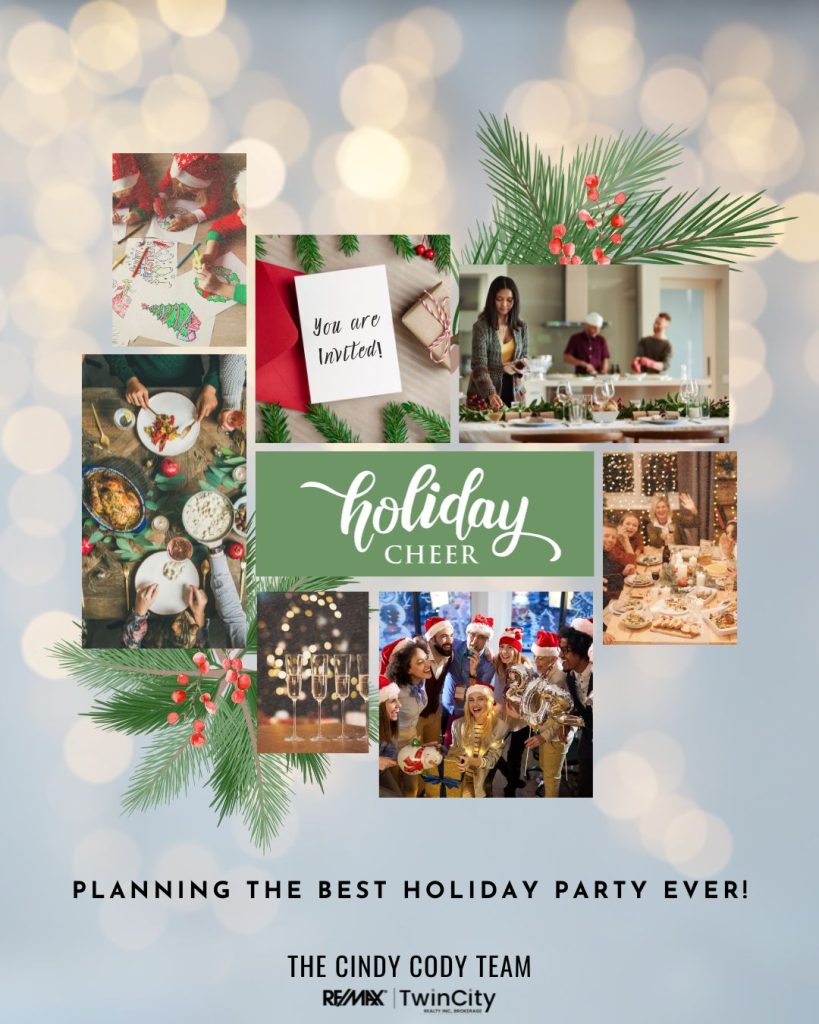 Holiday Party Planning Details
Decide on the Theme: Choose a theme for your holiday party. It could be a traditional holiday theme, a winter wonderland, a costume party, or any other creative idea that suits your preferences and the preferences of your guests.
Create a Guest List: Determine the number of guests you'd like to invite and create a guest list. Make sure you have enough space to accommodate everyone comfortably.
Send Invitations: Send out invitations well in advance, either through traditional paper invitations or digital invitations. Request RSVPs to get an accurate headcount.
Plan Your Budget: Determine a budget for your party and allocate funds for various aspects, including decorations, food and drinks, entertainment, and party favors.
Decorations: Decorate your home or venue to match the chosen theme. Consider using festive colors, lights, ornaments, and other decorations to create a festive atmosphere.
Food and Drinks: Plan your menu based on the number of guests and dietary restrictions. You can offer a buffet, a potluck-style meal, or hire a caterer. Make sure to have a variety of dishes and drinks, including non-alcoholic options.
Entertainment: Organize activities and entertainment to keep your guests engaged. This could include games, a holiday movie screening, a photo booth, or live music. Music and dancing are often a hit at holiday parties.
Party Favours: Consider providing small party favours for your guests, such as holiday-themed cookies, ornaments, or other trinkets. These can serve as keepsakes and tokens of appreciation.
Dress Code: Let your guests know the dress code on the invitation. You can specify formal, semi-formal, or casual attire, depending on your party's style.
Plan for Safety: If alcohol is being served, ensure that you have designated drivers or alternative transportation options for guests who may be drinking. Encourage responsible drinking.
Accommodate Dietary Restrictions: Be aware of your guests' dietary restrictions and provide alternative options for those with food allergies or preferences. You can include a note on your invitation asking guests to let you know if they have dietary restrictions.
Timing and Schedule: Plan the start and end times for your party. Be sure to provide a clear schedule for activities and refreshments to keep the party flowing smoothly.
Capture Memories: Consider having a photographer or a designated friend take photos throughout the event. Create a photo wall or album for guests to enjoy afterward.
Keep the Ambiance Cozy: Ensure your venue is well-heated, and consider having a cozy seating area with blankets and pillows for guests to relax and chat.
Be a Gracious Host: As the host, make an effort to greet and engage with your guests, ensuring everyone feels welcome and included.
Follow Up: After the party, send thank-you notes (or a simple text message) to your guests to express your appreciation for their attendance and any gifts they may have brought.
Hosting the best holiday party ever involves creating a warm and festive atmosphere, providing delicious food and drinks, and offering entertainment that suits your guests' preferences. With careful planning and attention to detail, you can ensure that your holiday party is a memorable and enjoyable experience for all who attend.
Unique Holiday Party Themes
If you're looking to host a unique holiday party and want to break away from the traditional themes, here are some creative and unique holiday party theme ideas to consider:
Ugly Sweater Karaoke Party: Combine the classic ugly sweater party with karaoke. Guests can wear their most outlandish sweaters and take turns performing their favorite holiday songs or other hits. Prizes can be awarded for the ugliest sweater and the best karaoke performance.
Gingerbread House Decorating Contest: Provide gingerbread house kits and an array of decorating supplies. Have a friendly competition to see who can create the most creative and visually appealing gingerbread house.
Winter Wonderland Masquerade Ball: Host a formal masquerade ball with a winter wonderland theme. Guests can wear elegant attire and ornate masks while enjoying a beautifully decorated venue with snowflakes, icicles, and twinkling lights.
Around-the-World Holiday Feast: Celebrate the diversity of holiday traditions by featuring dishes from various countries. Guests can sample international holiday foods, learn about different customs, and enjoy a global culinary experience.
Pajama and Pancake Brunch: Invite your guests to wear their favorite holiday-themed pajamas and enjoy a cozy morning or afternoon brunch featuring a variety of pancakes, waffles, and toppings.
Holiday Movie Marathon: Set up a home theater or a cozy screening area and host a holiday movie marathon. Let your guests vote on which classic holiday films to watch, and provide plenty of popcorn, hot chocolate, and blankets.
White Elephant Gift Exchange: Make the gift exchange more entertaining by having a "re-gift" party. Encourage guests to bring items they no longer want, and the goal is to pick the quirkiest or funniest gifts to exchange.
Holiday Carnival: Transform your space into a holiday carnival with games like ring toss, a pie-eating contest, and a photo booth with festive props. Provide carnival treats like cotton candy, popcorn, and mini donuts.
Escape Room Holiday Challenge: Team up your guests and have them solve holiday-themed puzzles and riddles in an escape room setting. This is a great way to encourage collaboration and festive competition.
Winter Beach Party: Create a tropical oasis inside with beach-themed decorations, a sandcastle-building contest, and summer-inspired cocktails. It's a fun way to escape the winter chill.
Secret Santa Scavenger Hunt: Organize a scavenger hunt where participants have to solve riddles and clues to find their Secret Santa gifts hidden throughout the venue.
Holiday Art and Craft Workshop: Provide art supplies and crafting materials for guests to create their own holiday-themed crafts, ornaments, or decorations. It's a great way to spark creativity and take home unique souvenirs.
Vintage Christmas: Host a party with a nostalgic twist by recreating a vintage Christmas from a particular era, such as the 1950s or 1980s. Encourage guests to dress in period-appropriate attire and play music from that time.
Choose a theme that resonates with your personality and the preferences of your guests, and don't forget to incorporate unique decorations, food, and activities to make your holiday party truly unforgettable.