This year I'm really focused on giving back. On June 11 and 12, I will be setting out on my bike in the Ride to Conquer Cancer, a two-day 200km ride. This will be my third year, so I'm excited to beat my records–both fundraising and on the bike!
I really believe that cancer can be beaten and that research will get us there. Money raised through the ride will go towards research efforts, treatment advances, education and new standards of care at the Princess Margaret Cancer Centre. The best way I can help–my way to beat cancer–is raising money for research.
After speaking with a lot of people, and experiencing my boyfriend going through his cancer treatment, I've learned a lot about the differences between treatments now versus what people had to go through many years ago. We can see how the advancements have made such a difference for people and the outcomes for their lives as well.
Training for the ride
The biggest thing is getting my legs ready and just getting the miles in. I'm working on getting my muscles used to riding longer distances, getting ready to spend more active time out on the road–climbing hills, etc. Preparing myself is two-fold. The biggest part is getting my body ready. Being mentally prepared is also important. Mentally you can push yourself to squeeze extra miles out of yourself, but it won't get you 100k each day. I learned a lot from last year because I didn't train enough. This year I'm going to be ready!
Staying Focused
Over the next few months I will be focused on training and fundraising. With training, I stay focused by understanding that this is a weekly thing. I've combined training with my regular healthy regiment; rather than doing multiple activities to stay fit, I'm using riding as my regular fitness component.
Focusing on fundraising is equally important. We are given a minimum requirement of $2,500 to fundraise, but for me, I honestly have to raise as much as I can. This is my opportunity to give back.
The more I fundraise, the more I can give back.
I'd love it if you could be a part of this effort to help fight cancer. Please join me and donate today.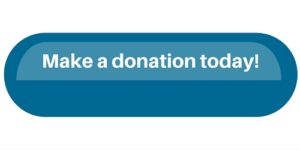 Photos from past rides