Movie nights are a great family activity. It's a fun way to spend time together, relax, and enjoy a new exciting movie, or an old family favourite. During the warm summer nights, why not step up your movie-watching experience and create an outdoor theatre?
Setting up an outdoor movie night is a great way to create amazing family memories. Plus, the whole family can be involved in the planning! Here are some ideas to get you started:
The Setup
You can let your imagination run wild while planning your outdoor movie theatre setup. Maybe you want to set up a TV on the patio and sit around with some cozy blankets on your patio furniture. Or, maybe you're thinking big, and want to set up a large screen and projector and lounge on a full yard of comfortable cushions and throws (more on the seating later).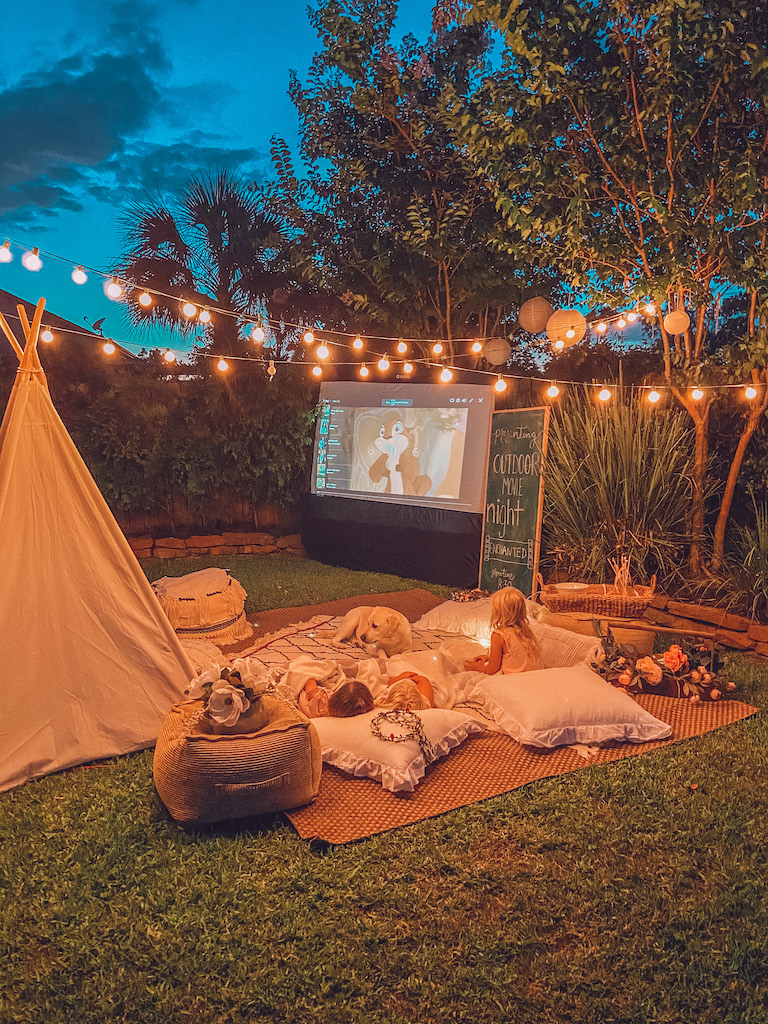 But remember, it's not just about the screen; you want to be able to hear your movie too! Let's take a look at some viewing and audio options for your backyard movie setup.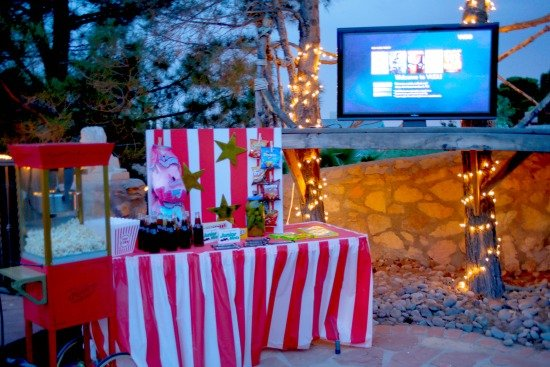 Bring a television outside temporarily and set it up on a coffee table
Set up a projector and projector screen (or a white sheet – here's a

tutorial for an easy DIY outdoor movie screen

)
If you're casting from your phone, test your wifi in the backyard before you hit play!
Test the audio and setup external speakers if needed
Other resources that can help you with your setup:
The Seating
Seating is all about personal preference: how comfortable you want to be and how much effort you want to put into it. You can always keep things simple and set up a few of your patio chairs, or you can create a comfy viewing area for your movie-goers. Here's some inspiration to help you out.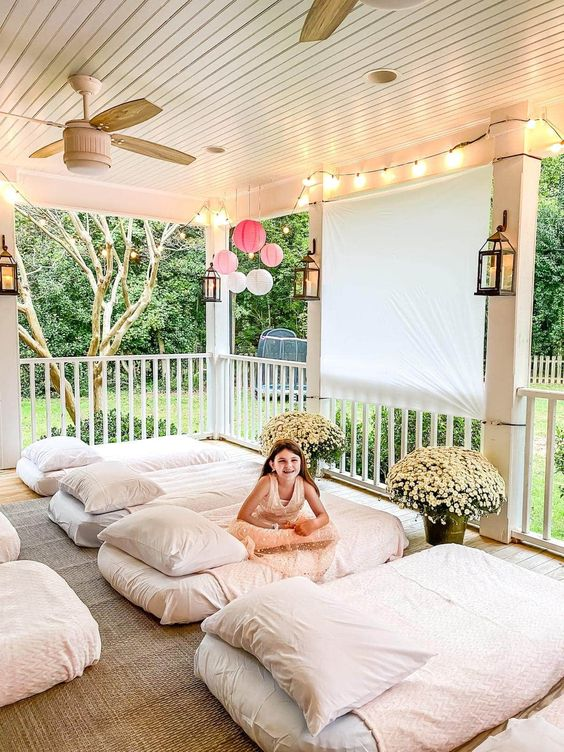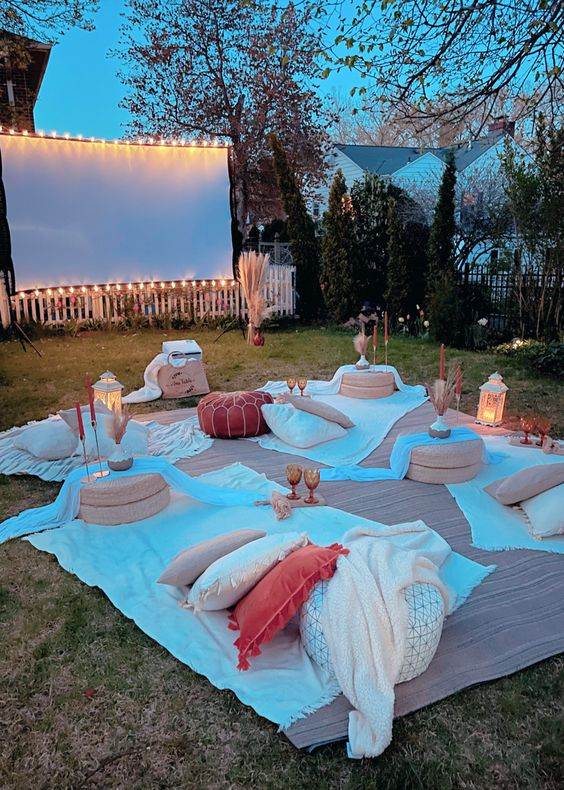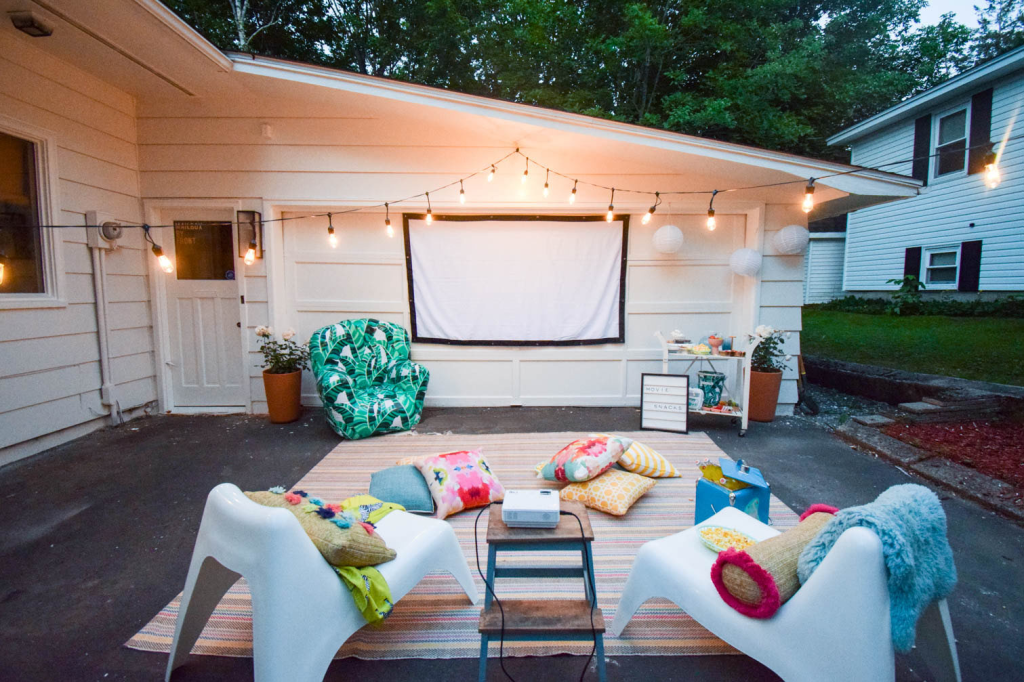 The Snacks
What you snack on is up to your family. Everyone has their own favourite movie snack. But how you set your snacks up can make your outdoor movie night extra special.
Set up snacks inside and offer "take-out" boxes so everyone can build their own snack box for the big show
Create an outdoor concession bar so snacks and drinks are close by during the movie
Put all the snacks on a tray that can be easily passed around
Maybe family outdoor movie night calls for a popcorn machine?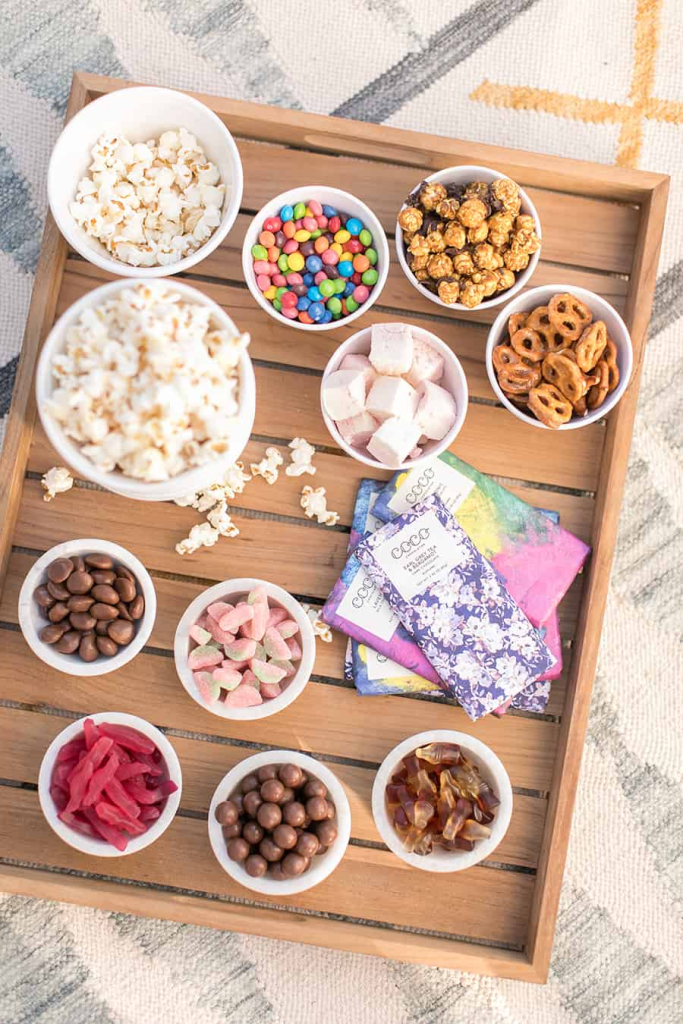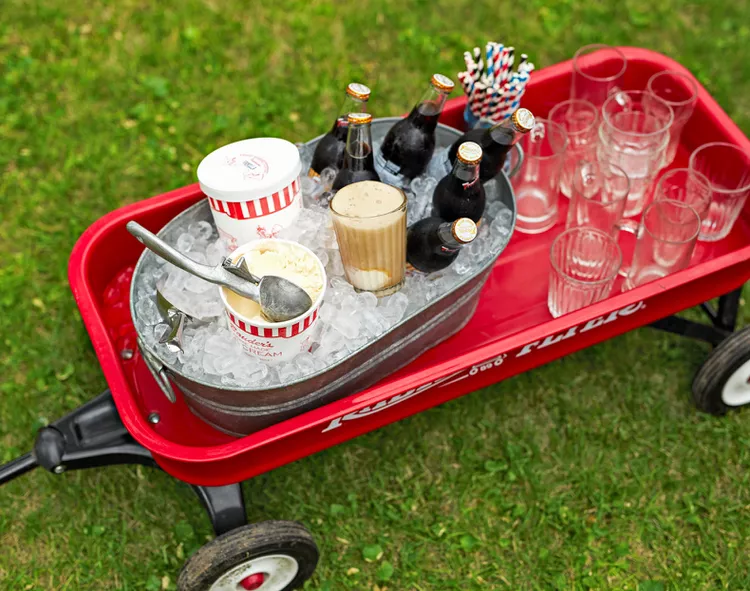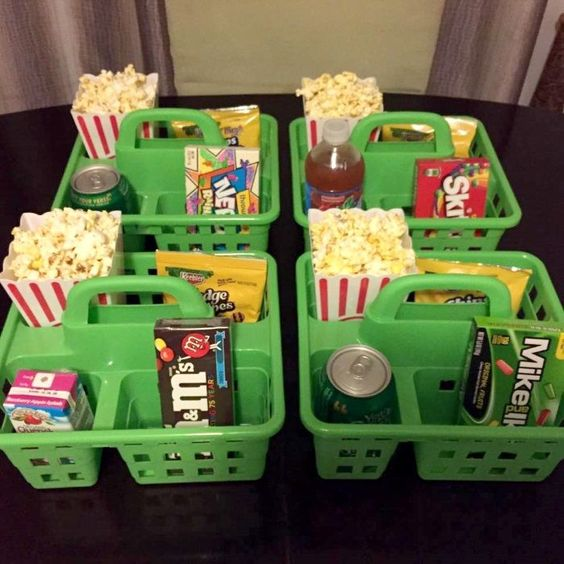 The Movie
Obviously, the movie is the main event, so you'll want to plan it and get everyone on board! Maybe you're going to sit down for the latest blockbuster. Perhaps you're going to dig into the archives and watch a classic film. The possibilities are literally endless!
These days it's easy to find and watch something new and exciting (no more loading the family into the car to head to a movie rental store, setting up the VCR, making sure you have all the cables…). Streaming services give you so many options to choose from.
Plus, if you plan your movie out in advance, you can make it a theme! Tie your snacks and decorations (if you're going above and beyond) into the theme of your movie. You could ever have a family dress-up night if you feel so inclined.
Not sure where to start? Here are a few lists to give you some ideas.
The Extras
No, we don't mean the people standing behind the actors. We're talking about the little details that take your outdoor movie night to the next level. Some of these are great ideas if you're hosting your outdoor movie night as a birthday party. Or maybe you just love the idea and want to make the night extra-special for your family.
Make and distribute tickets for the movie
Make a sign or two to label the areas of your "theatre", i.e. a welcome sign, "Popcorn", "Concession stand", "Please turn off your mobile device"
Keep some bug spray nearby (consider setting your theatre up away from any bright light sources)
Try including the movie choice as part of the night's activities. Everyone picks their choice and you find a fun way to draw or win your movie selection
A red carpet entrance
An outdoor popcorn machine
Cinema-themed decorations (or decorations inspired by your movie selection)
Make sure the memory lasts. Take a family picture in your outdoor theatre!
Enjoy the show!