[row][span sm=12]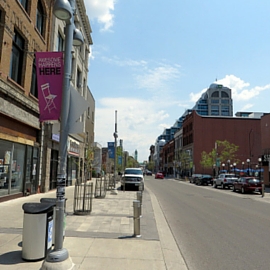 "Make it Kitchener". This is the new economic development strategy slogan which Kitchener has adopted. Giving the city a purpose, a direction, and a plan.
Kitchener's new economic development strategy is focused on attracting businesses. Over the next five years work will be done to carve the city into a vibrant place with an urban vibe that any business will want to be a part of, and where people will want to live and enjoy.
Creating this atmosphere will help local businesses because Kitchener will appeal to employees as a place that they want to live and stay, benefiting business with long-term talent.
Part of this vibrant community will come from an emphasis on the arts and positioning Kitchener as a place where the arts can thrive, bringing diversity and entertainment.
Our team understands the importance of being connected. It's important in our business and in our community. Kitchener will be a place where businesses can be connected and have the ability to grow.
Manufacturing businesses play a key role in the strategy. Existing cutting-edge companies have been making a name for themselves by bringing innovative technology to the region. These companies have such potential and are a key part of the economic development strategy, having the potential to increase employment opportunities.
Kitchener aims to support these manufacturing companies and well as the arts to create a balanced, appealing city.
The final strategy is awaiting approval, but we look forward to the growth and vibrancy Kitchener has to offer.
[/span][/row]