There is no shortage of great parks in Kitchener-Waterloo, and if you're an avid park-goer, you may have noticed some recent updates to some of the parks in the area.
Here's a look at some of the new and recently updated parks in Kitchener-Waterloo. Plus, continue reading to see how you can learn about the progress of other park projects and how you can get involved.
Waterloo Park
Waterloo Park has gone through quite the makeover. The Silver Lake renovation reconfigured the shoreline, build a boardwalk, and added a beachy area for families to hang out.
The playground in Waterloo Park, Eby Farm Playground, was rebuilt and is now Waterloo's first accessible playground.
Alexandra Park
An expansion of Alexandra Park (just steps away from Uptown Waterloo) was completed in June 2023. The updated park features a picnic area, plenty of seating, a lawn area, bike racks, lots of greenery, art, and a fun play area constructed from natural materials.
More Innovative Playgrounds in Kitchener-Waterloo
One of the companies bringing inspiring playgrounds to life in the area is Earth Scape Play. Here's a list of one-of-a-kind playgrounds they have installed over the years. (Click on each name to see photos of the playgrounds).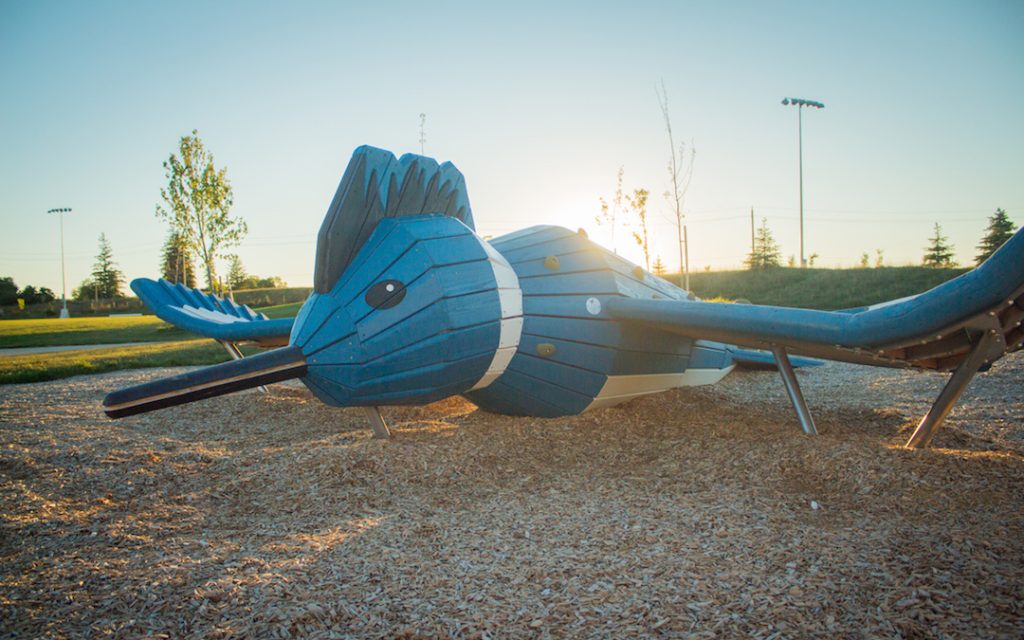 Local Park Updates
If you're wondering about the progress of a park project near you, check out Engage Waterloo Region. You can see where each project is in its lifecycle, read updates, see design concepts and more. You can also get involved by sharing your ideas and feedback on a variety of issues, including Parks.
Current featured projects you can view: