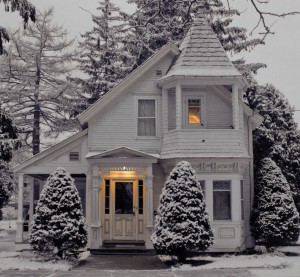 This morning I got up and looked out my window, and I thought "Wow, I can't believe it's January". The snow is finally here and it's a reminder of how quickly the seasons come and go.
Living in Kitchener-Waterloo for a lifetime, Winters sure haven't changed. This year marks my 30th anniversary; that's 30 Winters that have come and gone while I've been selling real estate. The one thing I can tell everyone is that now is a great time to sell your home.
The market in January is hot and we are still seeing multiple offers on some properties.
People ask me why?..especially this time of year. I explain to them it's all about supply and demand, and there is low inventory now. That's usually the case for this time of year.
Just like the weather, market news can be confusing. If you have any questions, don't hesitate to give me a call.
One thing I do find is that in busy selling seasons, there always seem to be extra homes to choose from. With Spring around the corner, my suggestion is: if you're thinking about selling, now is the time to get the ball rolling, before everyone else does.
Picture this: it's a nice sunny Spring day, and your street is full of great homes, all with 'for sale' signs lined up in a row. Wouldn't you like yours to say 'Sold' by then?
If your answer is yes, then give me a call. Choose a top REALTOR® you trust, get good advice and things will go smoothly.
Cindy Cody