It's Your Chance To Go To The Movies With Cody Bear™
Cody Bear™ can't wait for Saturday, August 20 because that is Outdoor Movie Night in Breslau. What better way to enjoy a movie with the family than to sit under the stars….with a big fuzzy blue bear. Come out to the movies with Cody Bear™.
Grab your family and some blankets and get ready to enjoy the Peanuts Movie (2015) on the big screen. This is the perfect movie for the whole family. It's a fun introduction to Charlie Brown and the Peanuts gang for the little ones, and a new take on an old cartoon classic for the adults.
Plus, what's cooler than getting to say that you went to the movies with Cody Bear™?
Learn more about Cody Bear™ and the Cody Bear Ambassador Award.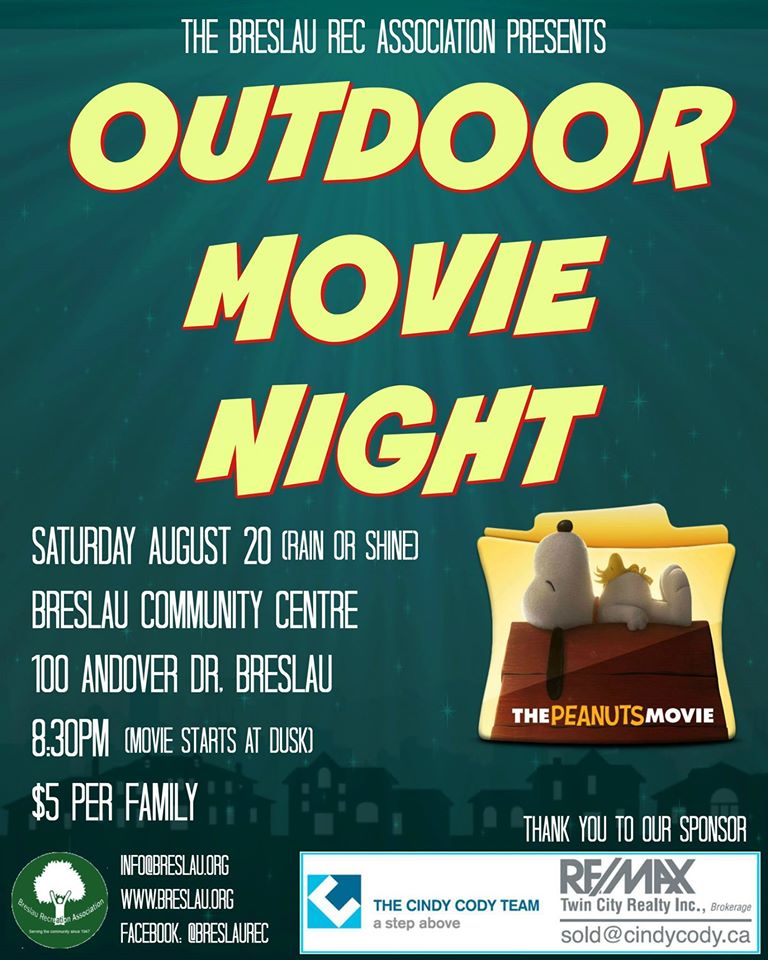 Event Details
Outdoor Movie Night is presented by the Breslau Recreation Association.
Date: Saturday, August 20 (rain or shine)
Time: 8:30pm (movie begins at dusk)
Location: Breslau Community Centre (100 Andover Dr., Breslau)
Movie: The Peanuts Movie
$5 per family
See you there!