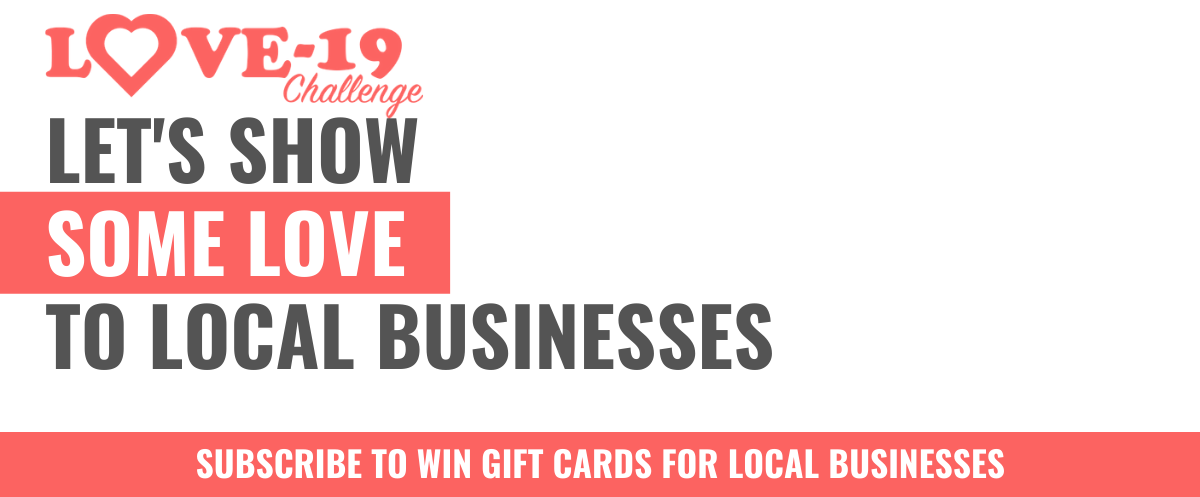 The COVID-19 pandemic has been stressful for everyone, but local small business owners have the added stress of trying to keep their business running during such trying times.
To help support and promote our local businesses, we're launching a LOVE-19 giveaway campaign!
Each week we'll feature a local business and give away gift cards to members of the community. Enter today and you'll be entered in the remaining weekly draws.

Featured Local Businesses




Giveaway Details
Participants must fill out the form to enter and provide their contact information (so we can get in touch with the winners!)
Must be 18 or older to participate
Winners will be drawn at random each week and notified via phone or email. If we receive no response within 3 days, another winner will be drawn at random
Giveaway campaign will run from June 1, 2020 to approximately August 10, 2020